Yoga shown to improve anxiety
Yoga may help treat people with general anxiety disorder and can alleviate symptoms of chronic nervousness and worry.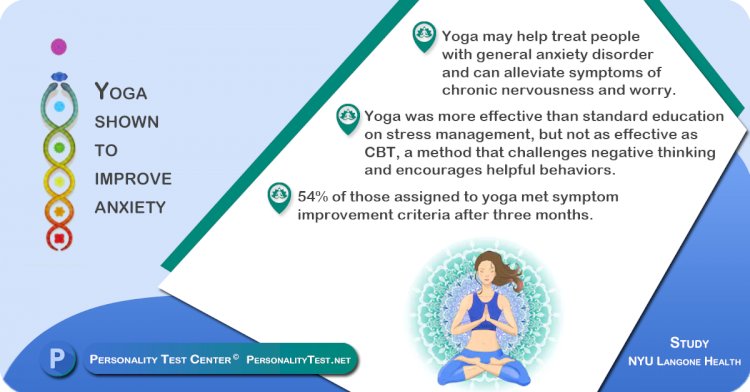 Yoga shown to improve anxiety
by NYU Langone Health
Main titles
Yoga was more effective than standard education on stress management, but not as effective as CBT, a method that challenges negative thinking and encourages helpful behaviors.
"Generalized anxiety disorder is a very common condition, yet many are not willing or able to access evidence-based treatments. Our findings demonstrate that yoga, which is safe and widely available, can improve symptoms for some people with this disorder and could be a valuable tool in an overall treatment plan." - Naomi M. Simon, MD, a professor in the Department of Psychiatry at NYU Langone Health.
54% of those assigned to yoga met symptom improvement criteria after three months. (71% for CBT, and 33% for stress education)
General anxiety disorder is a common undertreated condition where excessive worry interferes with daily functioning.
"Yoga is well-tolerated, easily accessible, and has a number of health benefits." - Naomi M. Simon, MD.
Source: NYU Grossman School of Medicine