AI voice coach shows promise in depression, anxiety treatment
Explore how the AI voice assistant Lumen is revolutionizing depression and anxiety treatment.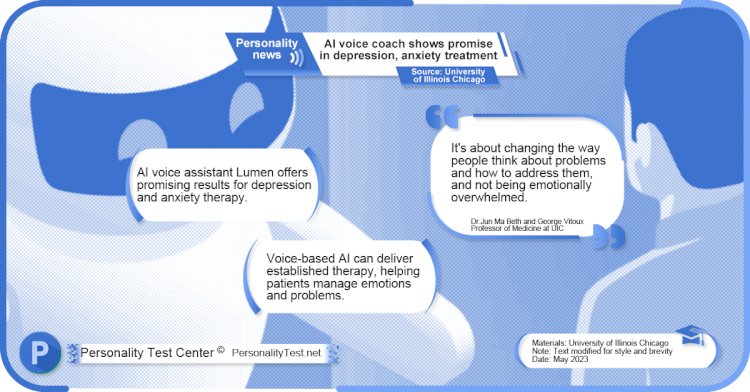 AI voice assistant Lumen offers promising results for depression and anxiety therapy
Summary
A pilot study led by University of Illinois Chicago researchers has indicated that an AI voice assistant, Lumen, could potentially play a significant role in mental health treatment. Patients using Lumen exhibited enhanced brain activity, decreased depression, and anxiety symptoms. The results highlight the potential of virtual therapy to fill in gaps in mental health care.
Introduction
The study led by University of Illinois Chicago researchers provides promising insights into the potential role of artificial intelligence in mental health treatment. The pilot study, the first to test an AI voice-based virtual coach for behavioral therapy, found substantial improvements in patients' mental health after utilizing Lumen, an AI voice assistant.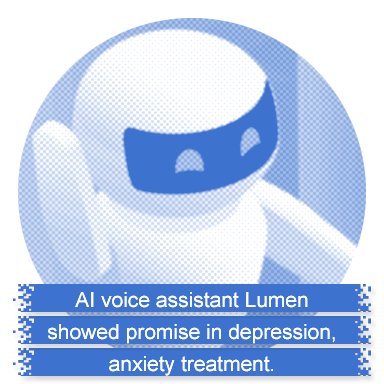 Main Points
The AI voice assistant Lumen showed significant promise in the treatment of depression and anxiety.
Improvements in the patients' brain activity were observed after using Lumen.
The technology aims to fill gaps in mental health care, especially benefiting vulnerable communities.
Developed with a $2 million grant from the National Institute of Mental Health, Lumen operates as a skill in the Amazon Alexa application.
A larger trial is currently underway comparing Lumen with human-coached problem-solving therapy.
Conclusion
The promising results obtained from the AI voice assistant Lumen signal the transformative potential of AI in mental health treatment. While not intended to replace traditional therapy, virtual therapy through AI can offer an important bridge, particularly for individuals with limited access to mental health resources. With further research and larger trials, AI could become a pivotal tool in addressing mental health care disparities.
Researcher opinions
We've had an incredible explosion of need, especially in the wake of COVID, with soaring rates of anxiety and depression and not enough practitioners. This kind of technology may serve as a bridge. It's not meant to be a replacement for traditional therapy, but it may be an important stop-gap before somebody can seek treatment.
Dr. Olusola A. Ajilore, UIC professor of psychiatry and co-first author of the paper.
It's about changing the way people think about problems and how to address them, and not being emotionally overwhelmed. It's a pragmatic and patient-driven behavior therapy that's well established, which makes it a good fit for delivery using voice-based technology.
Dr.Jun Ma, Beth and George Vitoux Professor of Medicine at UIC
Materials provided by: University of Illinois Chicago
Note: text modified for style and brevity
Date: May 2023